About Krystal Younglove
About Krystal Younglove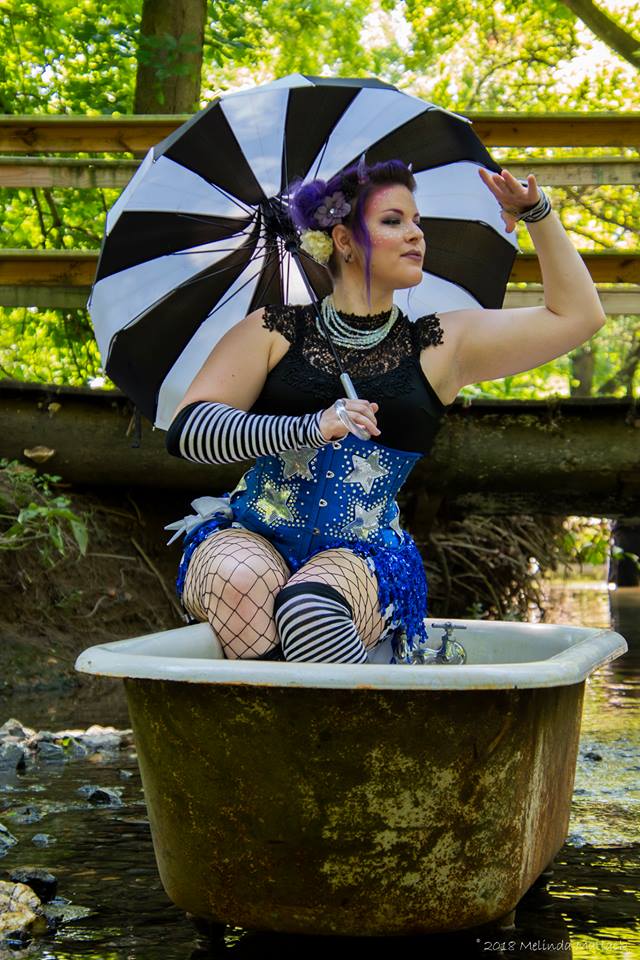 Krystal Younglove: The Indestructible Lady, the Damsel of Danger, the Mademoiselle of Mayhem. Stilt Walker – so tall! Fire Dancer – so hot! Aerialist – so fly! Hula Hooper – so circular?
Krystal began performing early in life, attending Bullard TALENT School for the Performing Arts.
After graduation she delved into the circus arts with fire dancing: poi, fire fans, and hula hoops. Next she tackled Circus and Side Show; becoming a Sideshow Fairy and the Indestructible Lady for a local circus troupe in California. After moving to the East Coast, she decided to get up close and interactive with her skills and turned to stilt walking to add to her ever-growing set of unusual talents.
Krystal has a slightly goofy, mostly whimsical, definitely absurd take on performances.